Fresh Strawberry Pie Recipe
This Fresh Strawberry Pie Recipe is the perfect berry pie for summer. I made this pie without jello so it uses the fruit to naturally gel the pie filling.
I love using my all butter crust when I make fruit pies, but you can also use your favorite pie crust. Graham Cracker Crust goes perfect with strawberry pie too!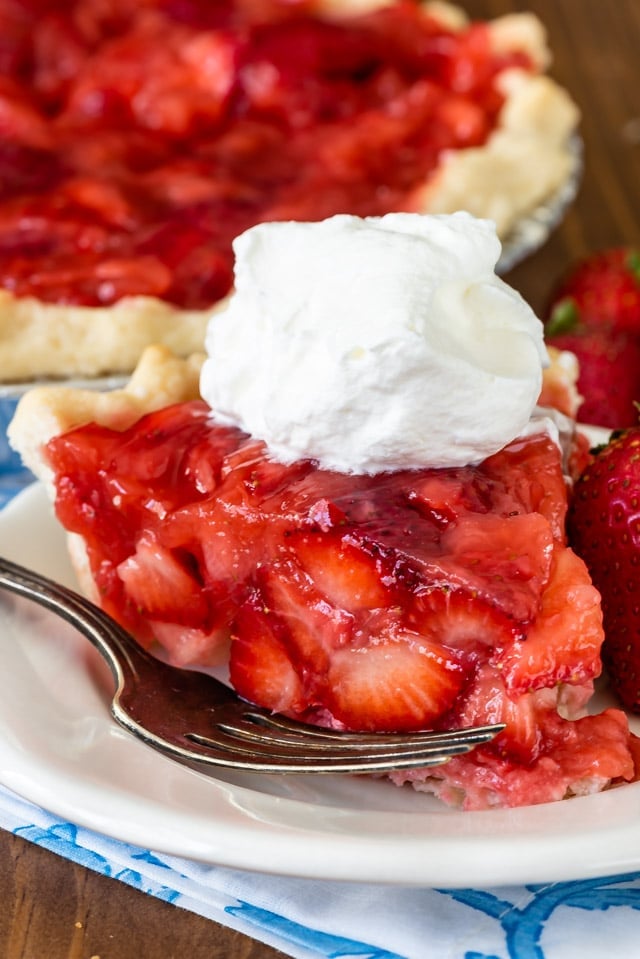 Whenever I think of fresh strawberries, I think of Disneyland (and vice versa). Food and memories are so intertwined that way; when something sticks in your head just the thought of the food brings the memory to the forefront.
When I was a kid we went to Disneyland every other year. We traveled in an RV so we stayed at a mobile home park near the parks. (This was before California Adventure existed, that huge parking structure wasn't there and many of the hotels weren't either.) Back then there were a lot of open fields in Anaheim and at least one of them, the one we walked by on our way to the park, was a strawberry field.
The memory of the smell of that fresh strawberry field in the muggy morning during the heat of summer is seared into my brain. It's a sweet smell, not at all unpleasant, but it smells like fresh strawberries and earth and, to me, Disneyland. When I look at these pie photos, the smell jumps off the screen and I'm instantly transported back to the 1980s, walking with my mom and dad to the park, excitement in my belly and fresh strawberries on my mind.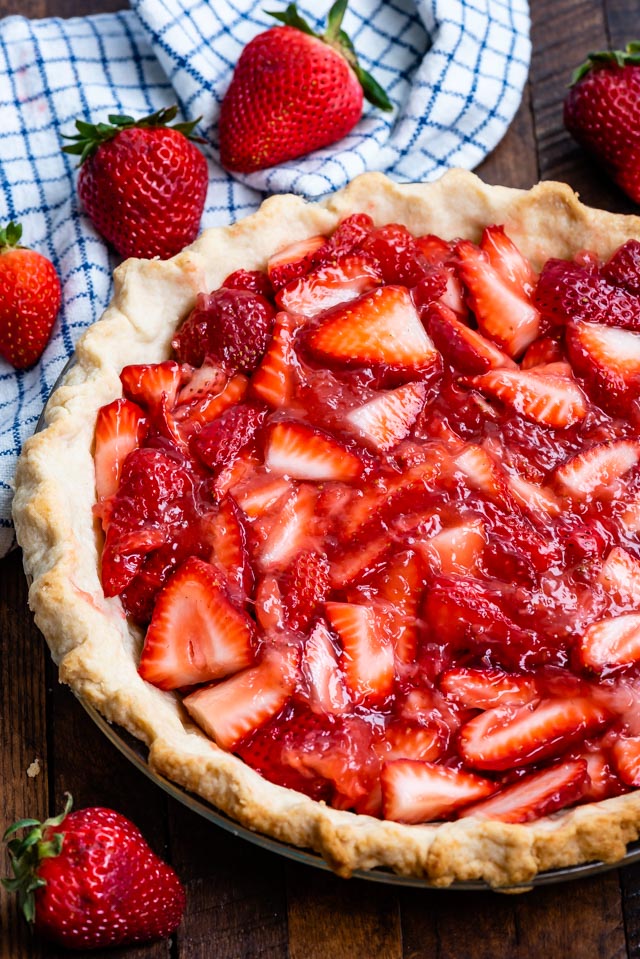 A fresh strawberry pie screams summer with it's vibrant red color, sweet taste and smell of fresh strawberries.
The post Fresh Strawberry Pie Recipe appeared first on Crazy for Crust.