5-Minute Ice Cream Pie
A 5-Minute Ice Cream Pie is the perfect summer dessert recipe. Simply add your favorite ice cream to your favorite crust and you have an instant easy dessert recipe for any occasion.
This post is sponsored by Mirum. All opinions are my own, and if you love ice cream then this is the recipe for you!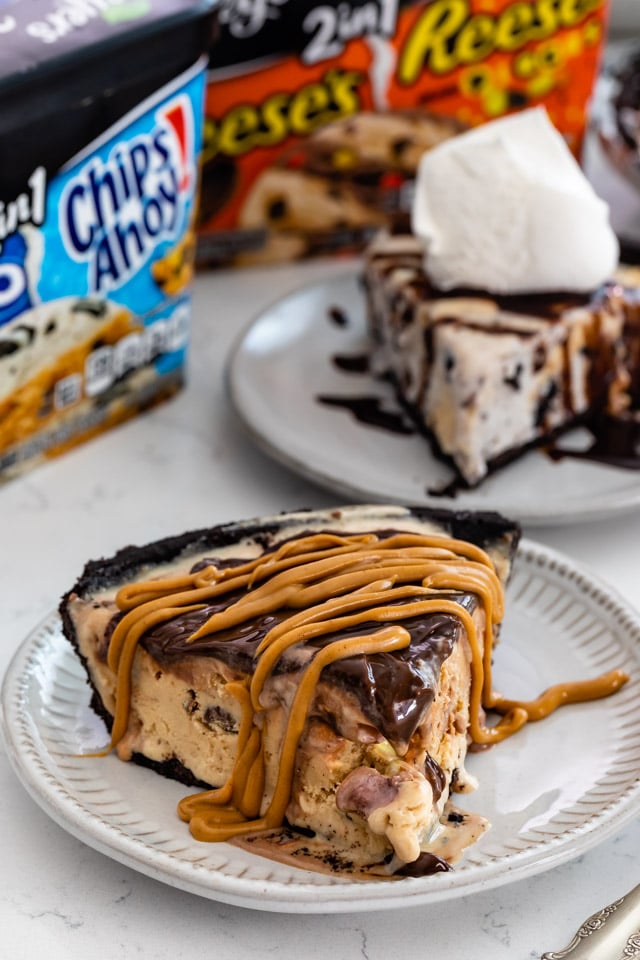 July is National Ice Cream Month so it's time to get celebrating! Eating ice cream in summer is a given and making an ice cream pie is something that should be a required summer activity.
Growing up I remember walking with my parents, and then my friends, to the ice cream parlor a few blocks from my house. We'd get scoops of all different flavors, like bubble gum or butter pecan or cookies 'n cream, but my favorite was always peanut butter. I still love peanut butter ice cream and it's always one I gravitate too, that and cookies 'n cream, of course.
If you're looking to eat or make some ice cream treats this summer, be sure and visit icecreamrewards.com and check out Albertsons Ice Cream rewards program! More information is below but when you spend $20 on Unilever ice cream brands at Albertsons, you can enter to win a year's supply of ice cream and get a $5 off reward!
Head to the store and grab a quart of ice cream to make my 5-Minute Ice Cream Pie: it's crunchy, creamy, and sweet and perfect for National Ice Cream Month!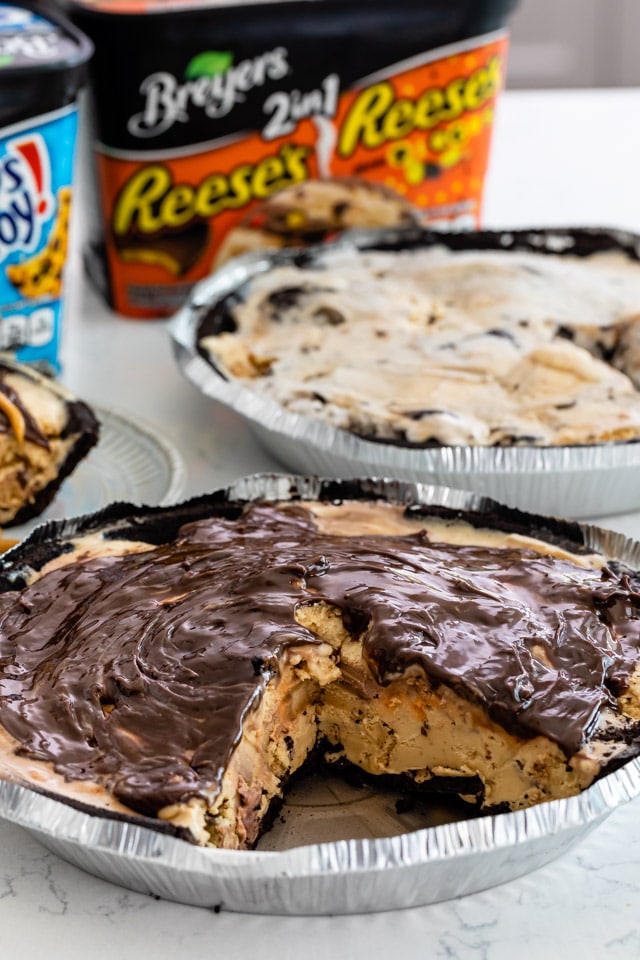 Since pie recipes are near and dear to my heart it was only natural for me to make an ice cream pie recipe! I especially love ice cream pie because it's a no bake pie that only takes minutes to put together using your favorite flavors.
The post 5-Minute Ice Cream Pie appeared first on Crazy for Crust.